Helping every child reach their full potential one step at a time.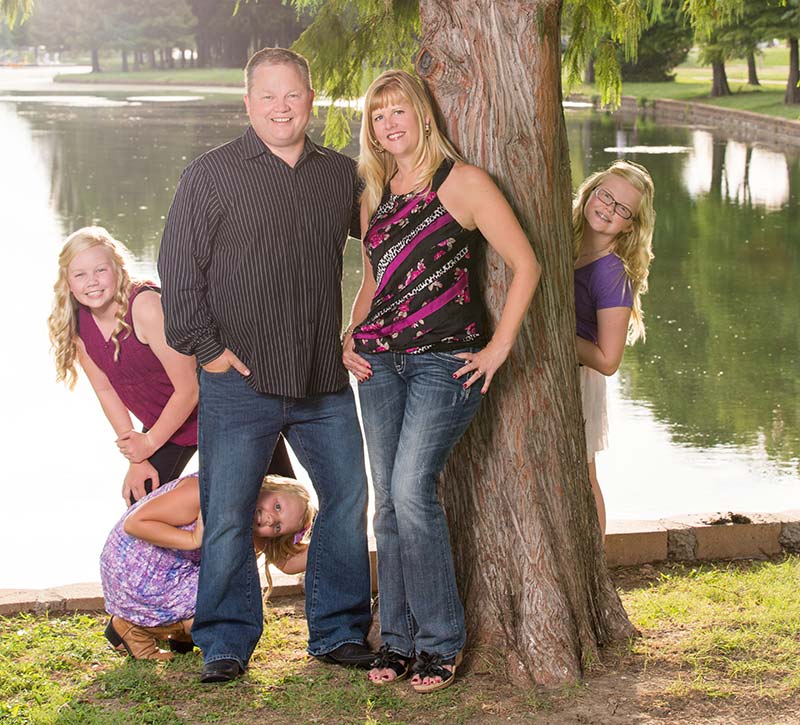 Jill Christiansen and her family
My goal for Kidz Therapy Zone is to provide caring, innovative and fun pediatric therapy in the way I would want my own children to be treated. While many of our clients come from the Allen, McKinney and Lovejoy ISD areas, we also service children who travel from Greenville, Denison and other distant communities. I bring over 16 years of pediatric occupational therapy experience to the private practice setting. During my years as a therapist I worked as one member of a diverse team of professionals that diagnosed and treated children in the school based environment. I am applying this same team-based approach at Kidz Therapy Zone in order to provide the best results for our patients. I have assembled an outstanding group of Occupational Therapists, Speech Language Therapists, and a Physical Therapist to deliver these services all under one roof. In addition to strong clinical skills, each of these professionals has a passion for their practice as well as a true love of helping children.
In addition to the expert caring therapists, I believe the second critical factor in a successful therapy experience is to provide the therapy in the proper environment. Every child is unique, but the one thing that all kids have in common is that they want to have fun. To use this to our advantage we have created a treatment environment with themed rooms to capture and maintain each child's attention and to keep the therapy process as fun as possible. Our goal is for all of our patients to want to come back to Kidz Therapy Zone because they have fun and for their parents to keep bringing them because they see positive results.
If you have a child that needs our services we look forward to helping you and your child.
Jill Christiansen, OTR